TIPS DETAIL - Sinna/Podivengayam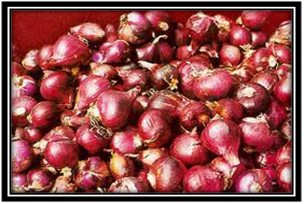 They are an excellent source of vitamin C, potassium, dietary fibre and folic acid and also contain calcium, iron and protein in large quantities. Many people do not realize that shallot has many medicinal properties. Shallots can be eaten raw, boiled or baked, used in soup, curries chutney and pickles
To get relieve from itch due to insect bits -
Crush a shallot, and apply it over the area of the insect bit.
For Younger looking skin -
Shallots contain sulfur contents that can make the skin look younger.
To gain relieve from painful joints or inflammatory swelling -
Crush 2 shallot's juice with mustard oil, warm its and rub or apply over the painful joints for immediate relief.
For relieve from inflamed piles -
Fry 6 pcs of shallot in sesame oil and apply it warm, on the protruding piles.
Detoxification/Cleans blood system -
When taken raw, it helps the liver to remove toxins from the body and have glucosides to inhibit and kill cancer cells.
Is eaten raw at supper time.