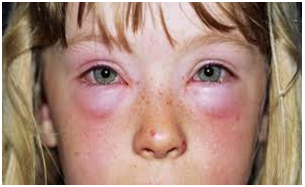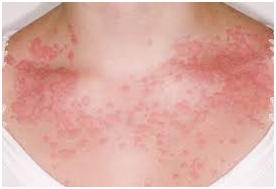 Boil two handfuls of Arugampul with 9 black peppers in 3 cups of water till it evaporates to 1 cup, To be taken 2 times daily in empty stomach. This will help to nullify the allergen. You can repeat this for 3 – 5 days
Apply Aloe Vera Pulp on the skin 3 - 4 times a day
Have bath with Chickpea powder/KasthuriManjal powder/Fernugreek powder and Neem leaf powder instead of soap.
Take Yogurt Rice with Coriander / Curry leaves Chutney without salt.